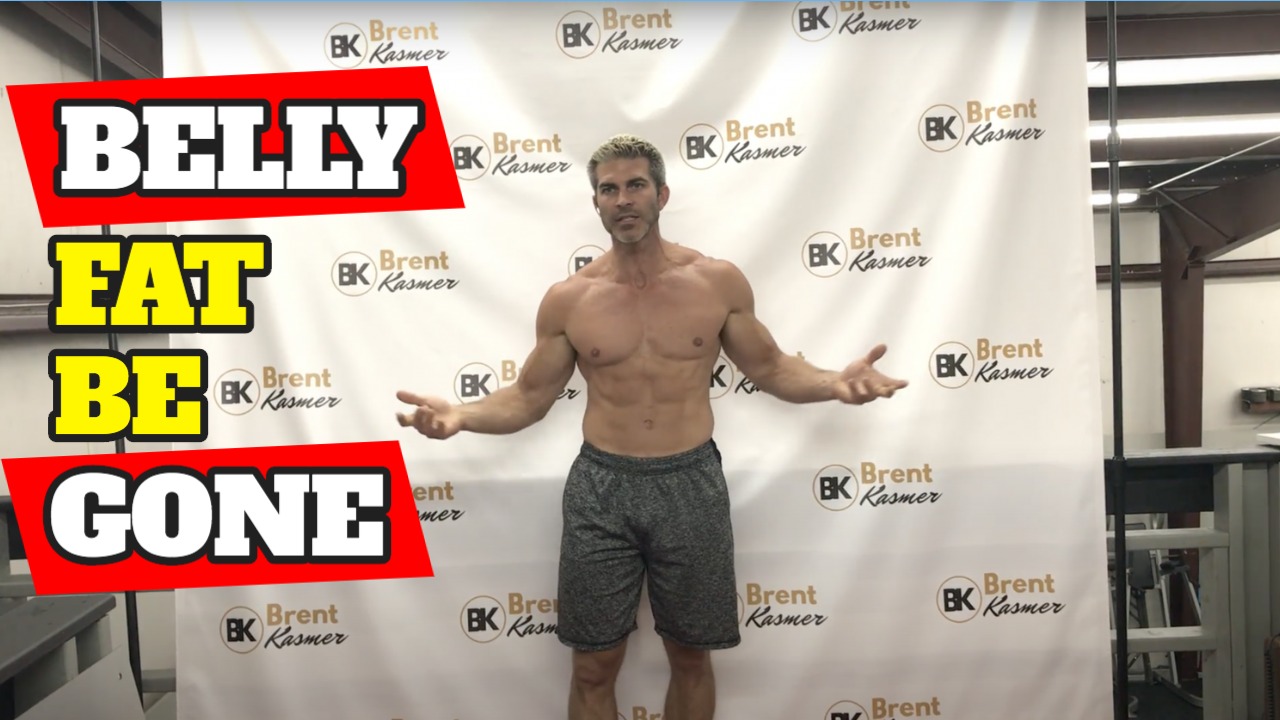 What's up my fitness family? 
Today I'm gonna teach the men how to strip off that belly fat. Alright, my name is Brent Kasmer. This is BKPT. So if you have not yet subscribed, definitely hit that subscribe button and mash that notification bell so you're notified as the new stuff coming out. Alright, let's get busy. 
CLICK HERE TO DOWNLOAD BRENT'S FREE TRAINING CLASS
HOW TO LOSE STOMACH FAT FOR MEN Without Cardio & Restrictive Diets
So, generally, I have to start helping people understand the fact of eating food and not doing so much cardio, which in essence sounds pretty good. But it's an old school habit that people just can't let go. They think if they want to lose fat or weight, they need to starve themselves and naughty and do a bunch of running, which is garbage. 
So, pick up some dumbbells. Let's do this. Let's pick up some weight. Start building some muscle so it helps to increase your metabolism and then eating some of the right foods. So, you know, a lot of times it's just about choosing the right foods to eat at the right times of the day. So that way you can strip off that fat. 
Waking up having breakfast, a lot of people say, hey Brad, I can eat in the morning when I wake up. So then if you can't eat and people's first thing they want to do is have a cup of coffee. I tell him to throw some protein powder in the coffee. Startup and now you have a protein shake with your coffee in the morning. All right, so you kill two birds with one stone. 
Then after about three hours later, we're going to have another either protein shake, or oats, this is when you would have your breakfast, which would be about six to eight egg whites. Whatever vegetables you want. Throw some bacon if you'd like, some not. Don't get crazy, you know, some fruit, you can have some ezekiel bread, some oats, you know some type of carbohydrate,  try to keep it to a serving. 
This is where you want to be able to label read. Alright, so learning how to label read. I've taught this before learning how to read labels. So check out one of the previous videos on label reading. But it's a huge factor. So you want to make sure your one serving about a half cup of oatmeal and then you would move on to your lunch lunches. 
A lot of times for men, it's simple, it's easy. Having some type of sandwich you want to throw some chicken breast on a sandwich. You know to throw your vegetables on their lettuce, tomato on in, slap on some mustard. 
There you go. Well, three o'clock have another shake. Takes you at dinner time. 6:30 is when you have your dinner. This is when you want to eat a nice healthy, nutritious protein salad or vegetables and unhealthy fat, either some avocado, coconut, some oils using oil and vinegar on your salad. That's a great day, and then repeat it, you know? So these are some key factors is simple nutrition. 
We've got tons of videos on there, different types of recipes. I try to help this as keep it as entertaining as possible. A lot of people are like, Oh, I have kids, I can't, you know, I've got to eat this because my kids left their mac and cheese on their bowl, you know, just run over throw away real fast. Try to help yourself not want their food by just pitching the crap out, you know? And then just staying with what you got to eat. Making sure you're getting adequate water in, that's another key factor. A lot of times men drink like, two glasses of water a day is awful. So I'll preach by Like a 32 ounce or a 64-ounce container and drinking out of it,
Alright, so that way you know exactly how much water you're drinking, you're getting in a gallon, a gallon and a half of water a day. So you want about 180 ounces, or so give or take a little bit of water, and you're always wanting to get enough protein.
So like you always pick your body weight, what you want to weigh. And that's where you want to start with your grams of protein and then just divide it throughout the day so that way you have it in five incremental meals. 
So those are some quick easy tips. I'm not making you, go out, cook these lavish meals take forever. I mean, everything has to be super simple, super fast. That's what makes it duplicatable. It's all easy. 
And if you're having issues just message me, man, this is a simple thing to do. There's no reason you can't make this work for your life. I help people from all different avenues, you know, Doc And lawyers and salespeople, people that travel all the time, all it does is take a little bit of configuration there's no, I can't it's just how do I fix this problem to make it work with your life? 
All right, so hopefully there are some great tips. All right, man, I take the challenge. It's time to ignite that belly fat right off of you. All right, so these are some quick tips to lose that belly fat for men. 
CLICK HERE TO DOWNLOAD BRENT'S FREE TRAINING CLASS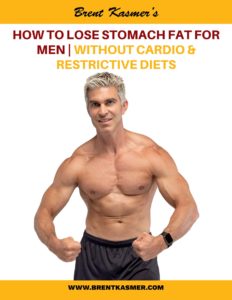 All right, Brent  Kasmer BKPT, subscribe, smash the bell, give us some thumbs-ups. This is some great information. take this to heart and it's time to shred that belly fat.