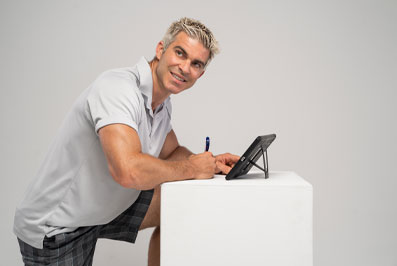 7-Figure Body Blueprint Course
Let's break up with the "I'm too busy" routine, shall we? We see you.

You're sick of feeling tired, out of shape and old! You're tired of being STUCK "yo-yo'ing" year after year, only to gain more weight after each next best exercise routine or fad diet. Your hours of cardio, group fitness classes or restrictive fad diets Has NEVER Been Sustainable for You, Has It?

In our new signature course, 7-Figure Body Blueprint, we walk you through the formula that countless high-achievers are using to finally get a 7-figure body fast and consistently on autopilot.

Learn my 5 Step proven Formula that I've used with 1000's of my clients to get them 7-figure results in less then 90 days.
Click the button below to get all the details.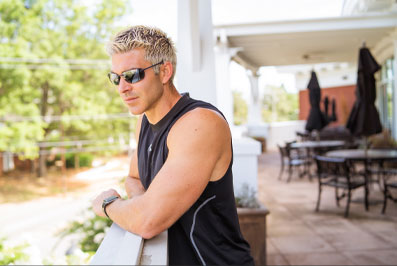 Face-to-Face
(locally in S. CHARLOTTE)
Get Personally Trained By Brent Kasmer! Brent was born to be a coach in health, exercise and nutrition. He is natural at connecting with his clients, customizing their perfect program while making them feel comfortable and keeping them driven towards FAST RESULTS!
Despite injuries, ailments or fitness level there is no reason that you can't start an exercise regimen when hiring Brent. He is known for offering a high-level service including deep stretching his clients when necessary to ensure increased performance and to aid in quick recovery.
Due to his data driven approach, plateaus are non-existent when working with him. He continually modifies his programs to keep you continually towards your goals.
If you're considering hiring Brent as a coach to take you to the next level with your fitness, nutrition and overall health please click below to learn more.
Don't live in NC? No problem! Introducing Online Coaching with Brent!

You can experience being personally trained and coached by Brent with his new virtual coaching program.

Brent helps entrepreneurs and execs to Automate 80% and Maximize 20% of their Diet and Exercise for 100% RESULTS!
He teaches you a fast and easy to implement system to get a better body in less time.
If you're looking to work with Brent in an online coaching environment, click the button below to learn more. We look forward to helping you achieve your goals in the comfort of your own home.